3 Yard Minimum on all Deliveries - Tax and Delivery fees not included below.
Prices subject to change.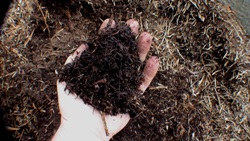 Natural Hardwood Mulch - Double Shredded
Our natural double shred mulch definitely does its job and looks good doing it!
Excellent weed barrier
Holds moisture in for plant health & growth
No artificial colors
Great eye appeal for your home or office
Rich Dark Brown
1-4 yards $29/yard • 5 yards & up $27/yard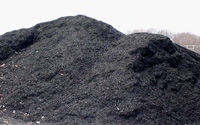 Dyed Mulch ( Black or Brown)
Dyed 100% Double Shredded Mulch
• Enhanced richer colors  • Color lasts longer
Black or Brown Mulch
$38 per yard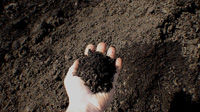 Screened Topsoil - $42/yard
Our screened topsoil is extremely rich and dark. Our customers love to use it for lawns or gardens.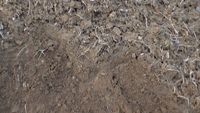 Unscreened Topsoil - $32 per yard
Topsoil which is not screened will contain small rocks and roots. We will blend in aged compost for free upon request.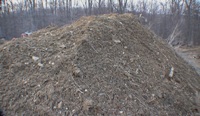 Screened Fill Dirt (select fill) - $28 per yard
Unscreened Fill Dirt - $25 per yard
Dirt which is used for filling holes- very clean- not recommended for growing.
Garden Blend Topsoil - $49 per yard
Screened Manure Compost - $38 per yard
Playground Woodchips - $30 per yard
Landscape Fabric - $.22 per Sq Ft
Cut to order / place under mulch / stone beds for
weed control and to keep stones from sinking